Financing Made Simple for Your New or Used crossover, SUV or truck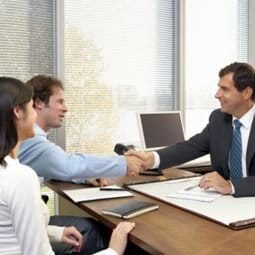 We know that you love Ford models, and we can understand the appeal. These models are known for their longevity and style, plus they're affordable so our Michigan customers can make the most of their busy schedules. If you have found a model that suits your needs, or you are just beginning your quest, consider what your financing options might be.
Loan or Lease? The Spirit Ford Team Helps You Choose
With the expert guidance of our finance team, drivers across Dundee find the perfect loan or lease for their budgets. Whether you prefer a lower monthly payment and the ability to trade up every couple of years with a new-vehicle lease, or you prefer the freedom to drive as many miles as you want and keep your vehicle for a long time with a loan and purchase agreement, we want to help. Unsure which of these financing deals is right for you? We'll walk you through each one step by step and, together, we can find the best route for you to get the new vehicle you need.
Find out just how easy financing your next car can be with the help of Spirit Ford
While financing a car can be a trying endeavor at other dealerships around your local area these days, you'll find it refreshingly simple here at Spirit Ford. Feel free to fill out our online credit application to save some time, or drop by our dealership to ask our team any questions you might have.